A comprehensive range of e-learning modules
EEMUA e-learning training courses have been produced for eligible company users as a benefit of membership and are also available to purchase via the EEMUA shop. There are thirteen awareness-level training courses for engineers or technicians: Alarm Systems; Control Rooms, Cyber Security, Functional Safety, Mechanical Integrity, Plastic Tanks, Pressure Systems, Pressure Testing, Process Safety Management, Storage Tanks (available in both Dutch and English language versions); Third Party Inspection and Subsea Materials.
The content of these courses has been approved for Continuing Professional Development (CPD) by the Society of Operations Engineers (SOE), a Professional Engineering Institution licensed by the Engineering Council in the UK.
Blended learning
EEMUA has recently launched blended learning starting with the Mechanical Integrity Practitioner Certificate training course. The flexible online learning delivery and assessment, and robust certification means that Learners do not have to be away from site for long periods in order to obtain relevant, industry accepted competence in a safety critical area, with appropriate evidence for stakeholders.

Find out more about EEMUA's wider contribution to site safety by watching a short film featuring a number of our member companies. If you are not quite ready for our e-learning, register as a user on this website and you will gain free access to range of resources such as recordings of our most recent webinars and videos of selected seminar sessions.
Benefits of taking EEMUA's e-learning training courses
Short awareness-level courses, taking approximately 30-90 minutes to complete
Interactive, engaging content covering current and important issues in industrial engineering
Cost-effective, time-efficient and flexible training for engineers, technicians and business unit managers
Work through the structured training courses at your own pace and convenience
Learning interactions are broken down into short manageable chunks
Expertise comes to you, wherever you are
No need to travel offsite or away from home
Embedded tests for understanding.
Assessments at the end of each course
Immediate certification for the registered user on completion of the course (desktop version)
Relevant and pragmatic - prepared by industry, for industry
Part of a robust learning system - aligned to industry-validated EEMUA publications and guidance
Rigorously peer-reviewed by experienced industry experts from EEMUA's membership
Recognition of learning from a leading engineering training organisation (EEMUA)
Standardised learning approach for company-wide, cross-sector implementation
EEMUA e-learning can form part of your Continuing Professional Development (CPD). Please check with your HR/Learning Department and relevant professional institution.
More detailed information and guidance can be found in the relevant EEMUA publication or associated classroom training. Either completing (but not passing) or passing these e-learning courses has no bearing on entry into the classroom training courses, but you may choose to take one or more as a natural progression

The e-learning courses are best taken on a desktop computer that uses the latest version of one of the main web browsers and has a reliable broadband internet connection. Apps optimised for Android and iOS mobile devices are also available for EEMUA Corporate Members. Access details for the mobile apps are provided by email on registration for an e-learning course.

Group bookings for EEMUA's e-learning training courses are possible at discounted rates. Please email us your requirements (including number of learners and specific courses to be accessed) to online-learning@eemua.org and we will provide you with a quote.

Have a question on EEMUA's e-learning training courses? Contact us on online-learning@eemua.org.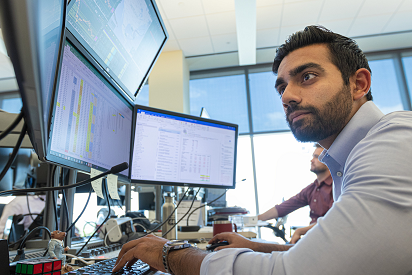 Course materials - Terms and Conditions of use
Taking EEMUA e-learning courses constitutes full acceptance of these Terms and Conditions.
All course text, diagrams, presentation slides, animations, presentations and other materials supplied to attendees prior to, during and after the e-learning is meant for the course attendee's sole use. Any other use of these e-learning materials or methods, without written permission from EEMUA, is a violation of these Terms and Conditions and may be subject to legal action.
The use of EEMUA e-learning in any form, in an attempt to educate or train persons outside an official EEMUA e-learning environment, is strictly forbidden and may be subject to legal action.
Infringement of copyright is not only illegal, but also reduces the Association's income thereby jeopardising its ability to fund the running of future training whether e-learning or classroom-based courses.
All e-learning course materials are the property of EEMUA. The materials are copyrighted and protected under UK and International copyright laws. Copying any EEMUA e-learning materials without the prior written permission from EEMUA is illegal.
Disclaimer
The information provided during EEMUA e-learning is based on the best available information obtained by EEMUA and its subject matter experts at the time of finalising that course version. Because standards, codes and technology are always evolving, EEMUA disclaims all
responsibility for communicating information which comes from any changes that occur subsequent to the course. It is the responsibility of course attendees to maintain their knowledge and experience up to date.